Able Trust Care provides supported living services within the community. We are registered with CQC to provide personal care for those with learning disabilities as well as the elderly in the community.
Our vision is to promote and encourage independence of all clients while respecting their freedom of choice and upholding their dignity.
Our mission is to provide an excellent care service to those in need of support within the local community, from the comfort of their own homes or at their designated care centre.
Our supported living services span across Croydon, Medway and Surrey. We provide care, support and accommodation for adults with learning disabilities, and other needs.
What we offer
We offer a range of accommodations across Croydon Medway & Surrey.
Our offering

. Innovative, specialised support programmes in a safe environment
. Engagement in a plethora of extracurricular activities within the community
. Helping in accessing education and paid employment prospects
. Support each individual to experience life independently, maximising their potential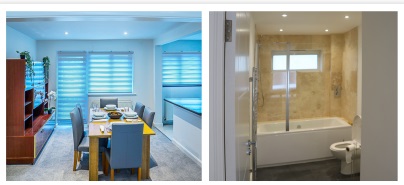 The features of our accommodation include:

24-hour support . Spacious garden . Fully furnished
Local transport links . Communal lounge area
Proximity to Train Stations

Riddlesdown
Train station · 2.8 miles
Kenley
Train station · 2.4 miles
Purley
Train station · 3.5 miles
East Croydon
Train Station 5.6 miles