Customer service specialist provide a 'professional' and direct customer support for dealing with more complex or technical customer requests, complaints, and queries. Focal points of contact for ongoing customer concerns and for optimum customer satisfaction.
As an expert in your organisation's products and/or services, you share knowledge with your wider team and colleagues. You gather and analyse data and customer information that influences change and improvements in service. The learning programmes delivering with employers and tutors from Able Trust Care through interactive learning sessions, take apprentices from entry through to the gateway and prepare for End-Point Assessment.
Contents:

Business Knowledge and Understanding
Customer Journey knowledge
Knowing your customers and their needs/ Customer Insight
Customer service culture and environment awareness
Business focused service delivery
Providing a positive customer experience
Working with your customers / customer insights
Customer service performance
Service improvement
Develop self
Ownership/ Responsibility
Team working
Equality
Presentation

ASSESSMENT PRACTICE
Regular evaluation sessions with managers and learners will include performance observations, questions and answer sessions and professional discussions.
END POINT ASSESSMENT

End Point Assessment will include the following types of assessment:
• Functional skills at the required level
• Observation of Practice
• Professional Discussion
• Apprentice Showcase
Entry -But it is expected that the individual would have worked with an operational role within the industry to start on this apprenticeship standard.
Duration – 15months
Level – This apprenticeship standard is set at level 3.
Completion of this apprenticeship will lead to eligibility to join the Institute of Customer Service as an Individual member at Professional level. Should you choose to progress on a customer service career path, you may be eligible for further professional membership including management.
Level: Level 3
Review: The apprenticeship should be reviewed after a maximum of 3 years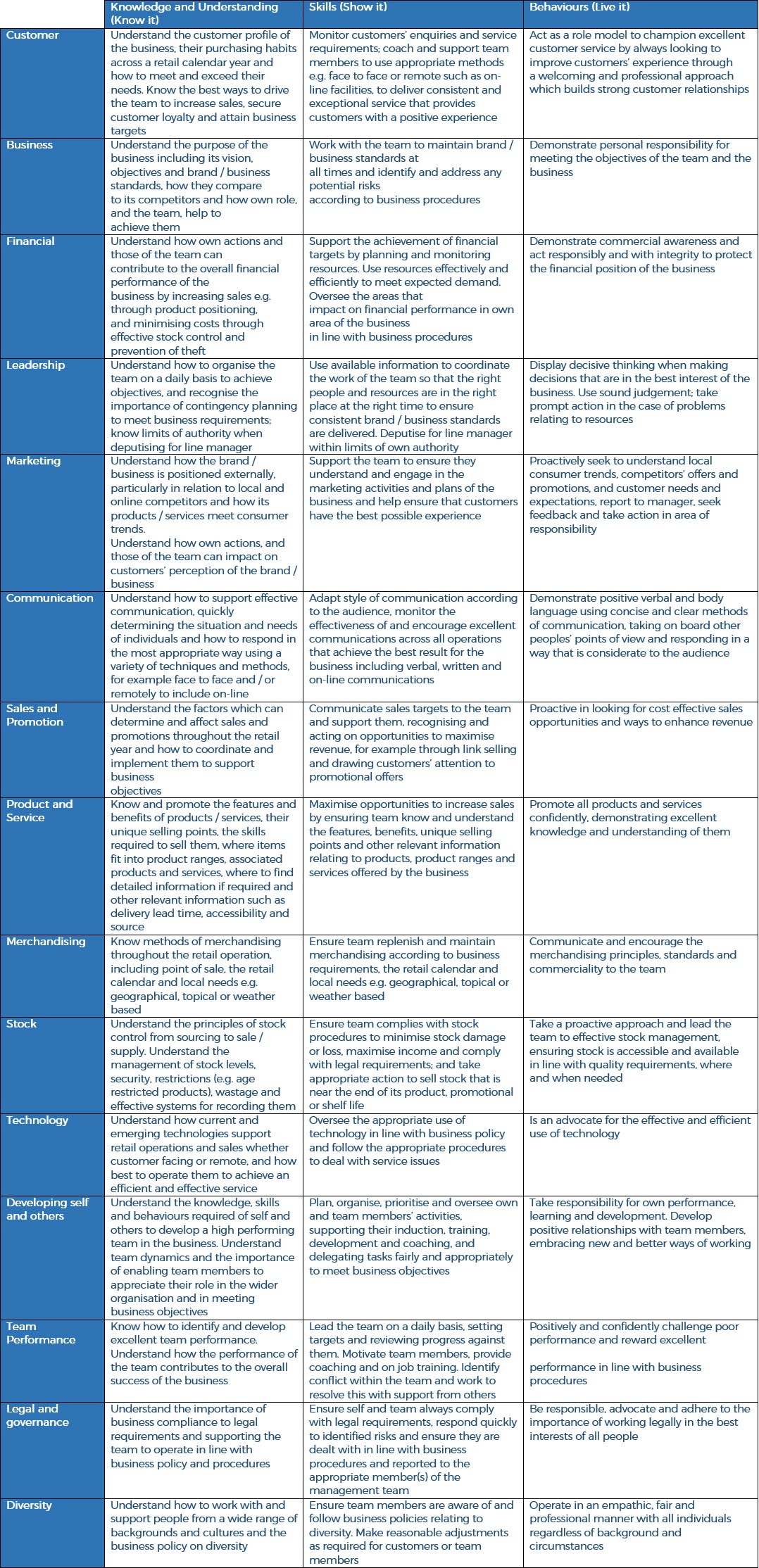 Standards and Assessment
Retailer
Retail team leader
Retail manger